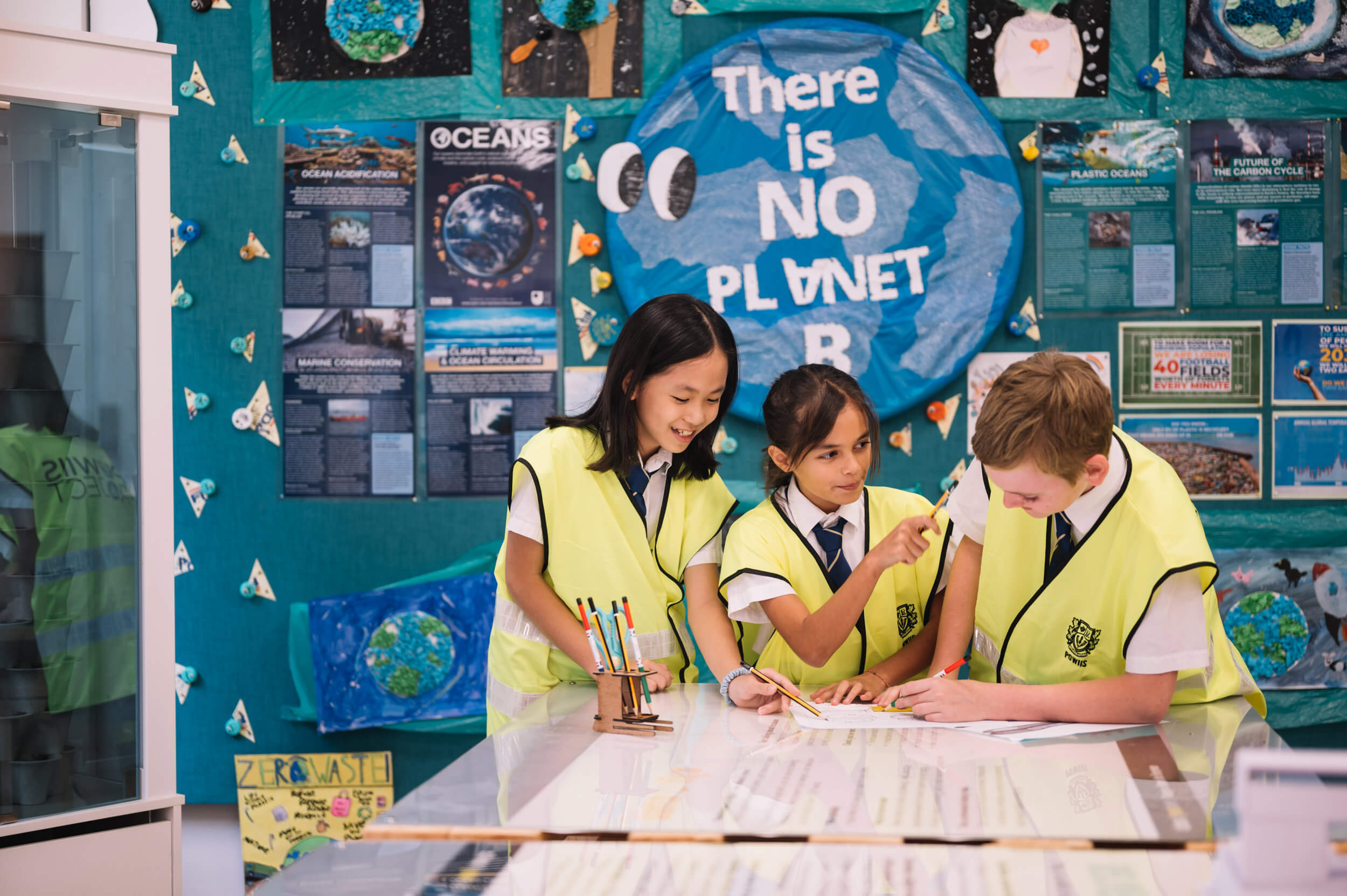 Eco & Sustainability
POWIIS Tanjung Bungah

We are ECO Warriors !
At POWIIS Tanjung Bungah we acknowledge the importance of being sustainable and caring for our environment. We know there is 'No Planet B' and strive to build sustainable practices into our daily routines and lessons. From keeping our school grounds litter free to beach cleaning once a month, we are restoring our Earth, one piece of rubbish at a time. Our team of ECO Warrior class representatives support the POWIIS Balik Pulau Precious Plastics Program by collecting and sorting Type 2 and 5 plastics. These plastics are shredded, melted and remoulded to make useful products that are sold around Penang Island, such as OWL Zero Waste Shop and Spice Gardens gift shop.
From the Nursery
From one experience digging weeds out of the Nursery garden and a plan from a little girl to grow 'rainbow corn', the interest in our garden has extended to the larger school garden. We are engaging in the world we live in, developing an understanding of a life cycle, growth and nourishment. We are getting dirty exploring the miracles and gifts of what is keeping us alive.
We are curious.
We are inquisitive.
We are the future.
We are Nursery ECO Warriors!
This project into our garden is far from over. We look forward to where this will lead us in the future!
You might be interested in
Accreditations & Partners